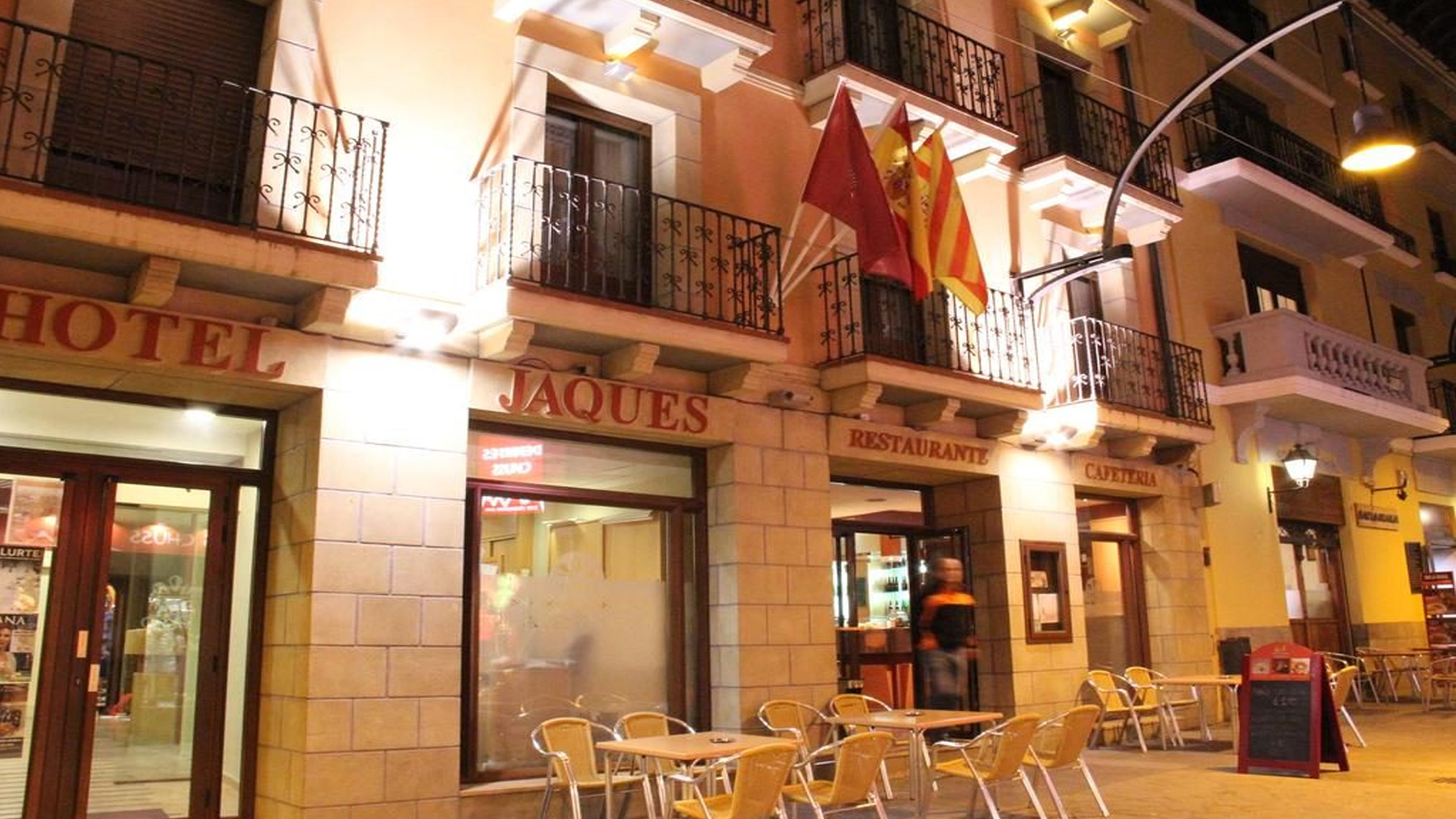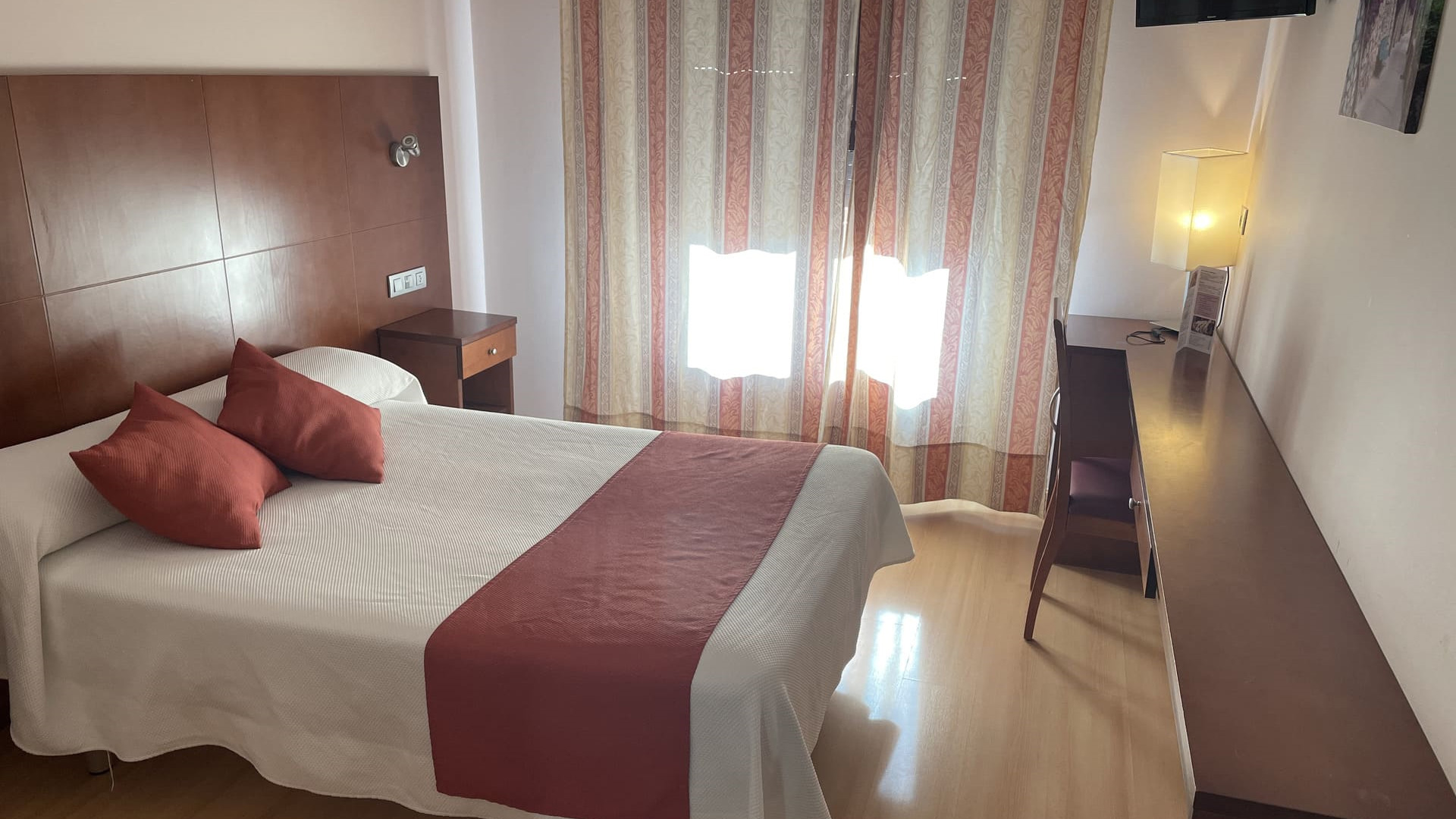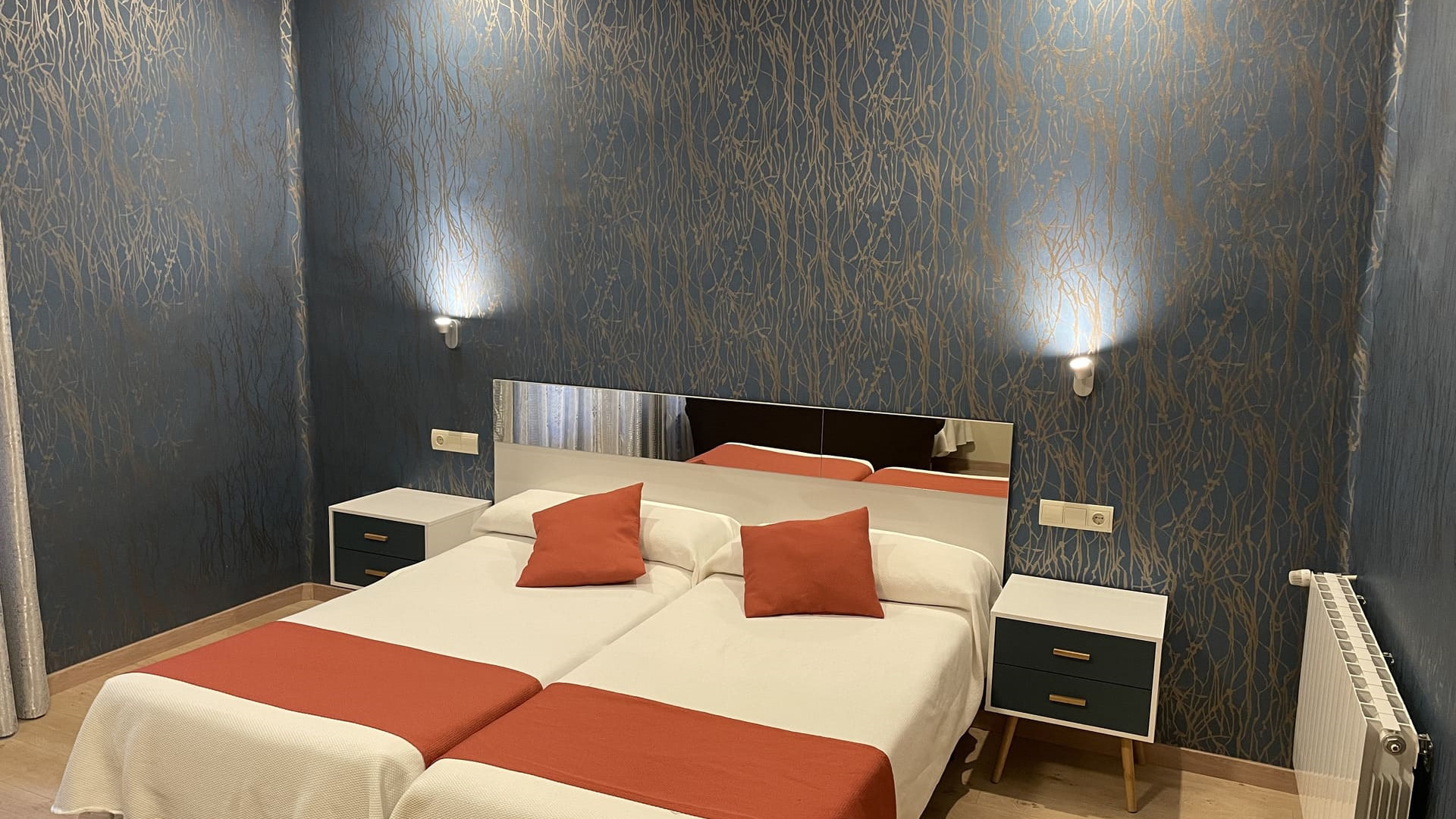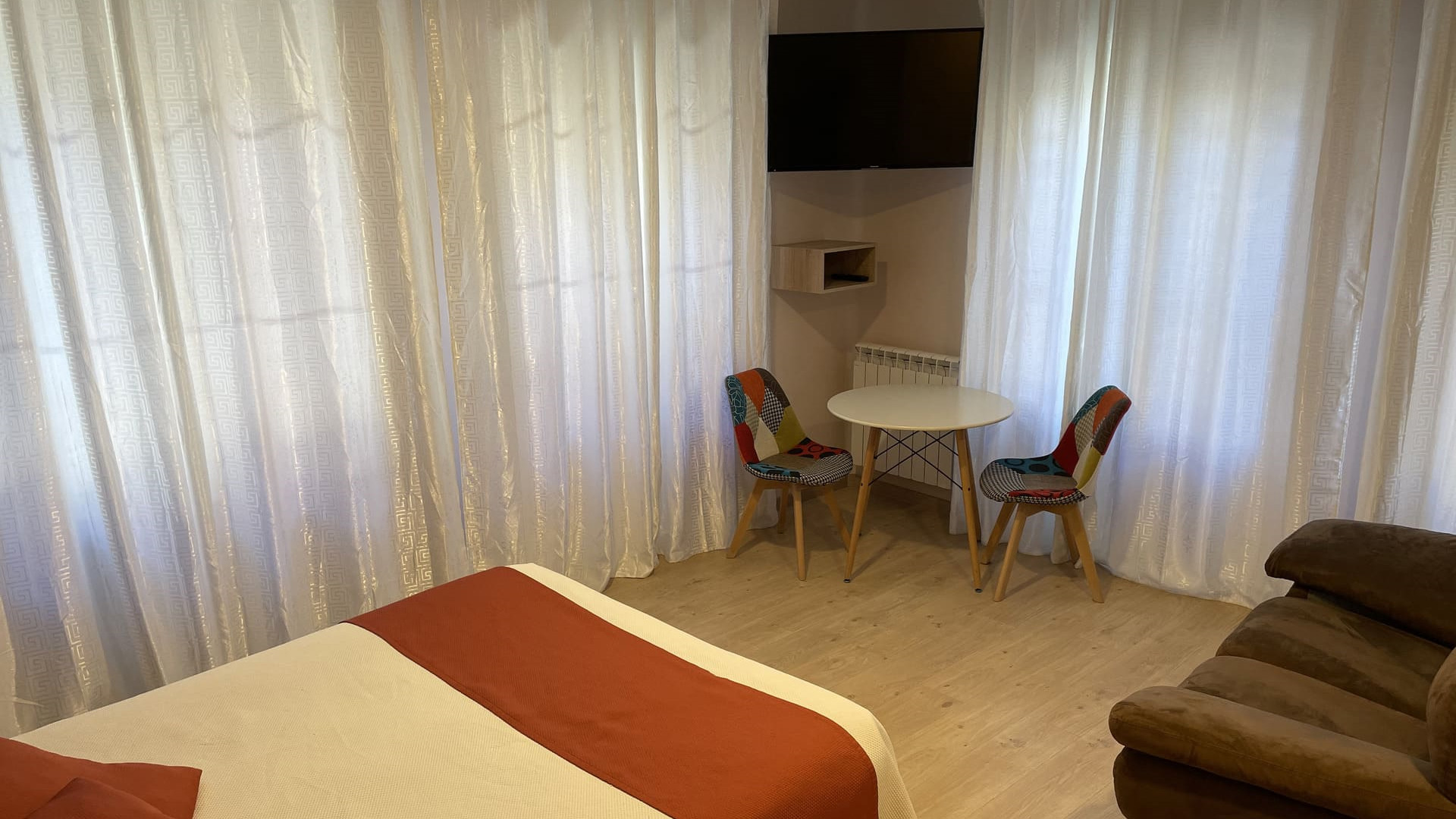 [DinaturReservar tamano="true" fijo="top" margentopbuscador="margentopbuscador" class="top-motor"]

Jaqués Hotel**: accommodation and restaurant in Jaca town centre (Huesca, Spain)
Family hotel with warm, well-equipped rooms and local cuisine in its restaurant
Hotel Jaqués is located in the center of Jaca, 50 meters from Calle Mayor: ideal for discovering Jaca on foot.
The Hotel Jaqués offers private parking, request them during your reservation.
The Jaqués Hotel offers accommodation and restaurant in a family business, at a short distance from the San Pedro Cathedral and the Citadel of Jaca, perfect for couples, families and groups. This accommodation offers warm, perfectly equipped rooms, a local cuisine restaurant and a private parking.
What do we offer:
The Jaqués Hotel is an excellent choice of accommodation and restaurant, both to discover the historical, cultural and Romanesque art heritage in Jaca, and to enjoy our nature and sports activities around us: hiking trails, skiing in the Huesca Pyrenees, etc.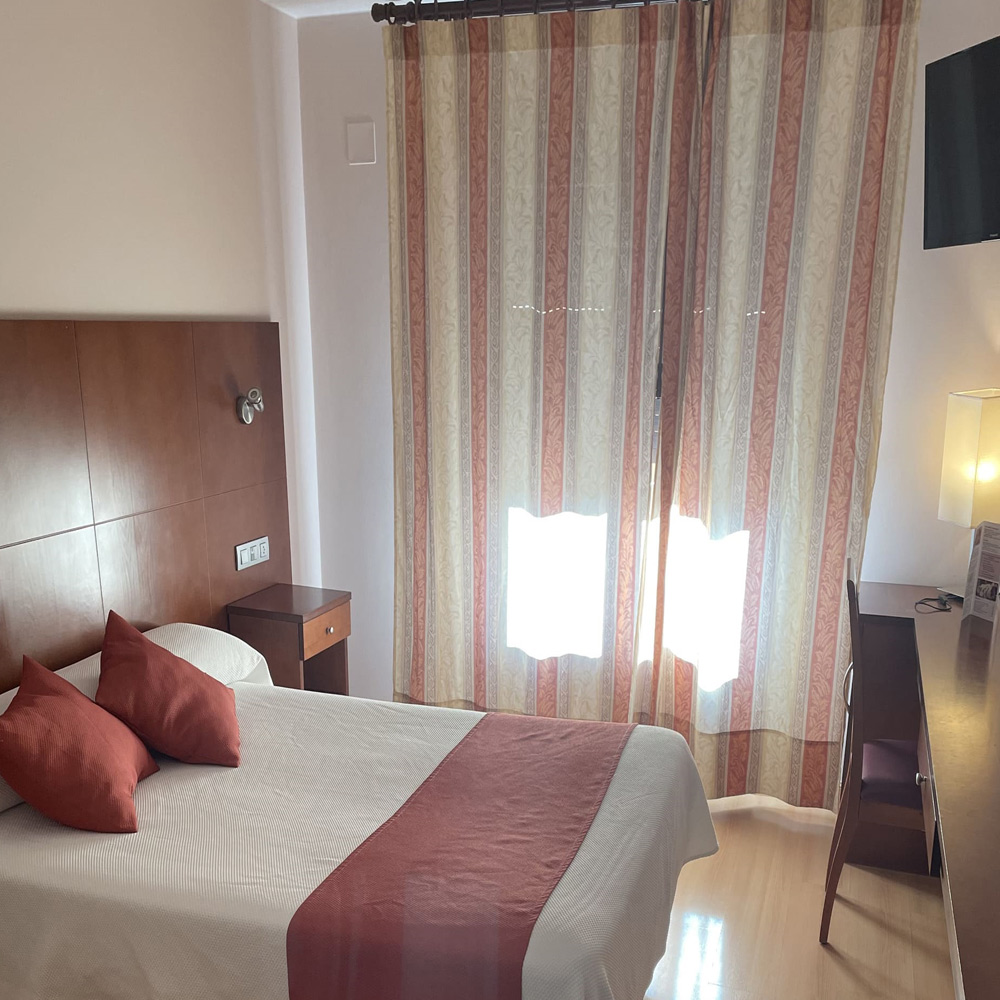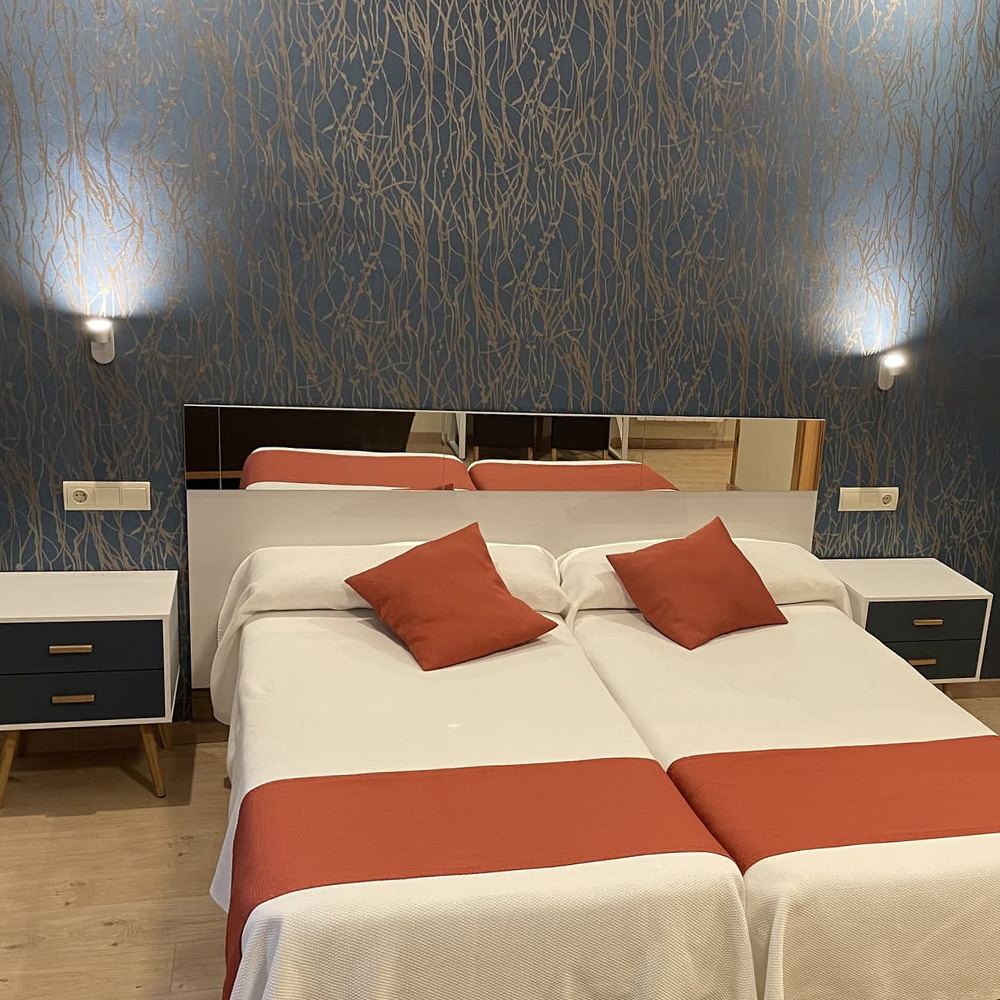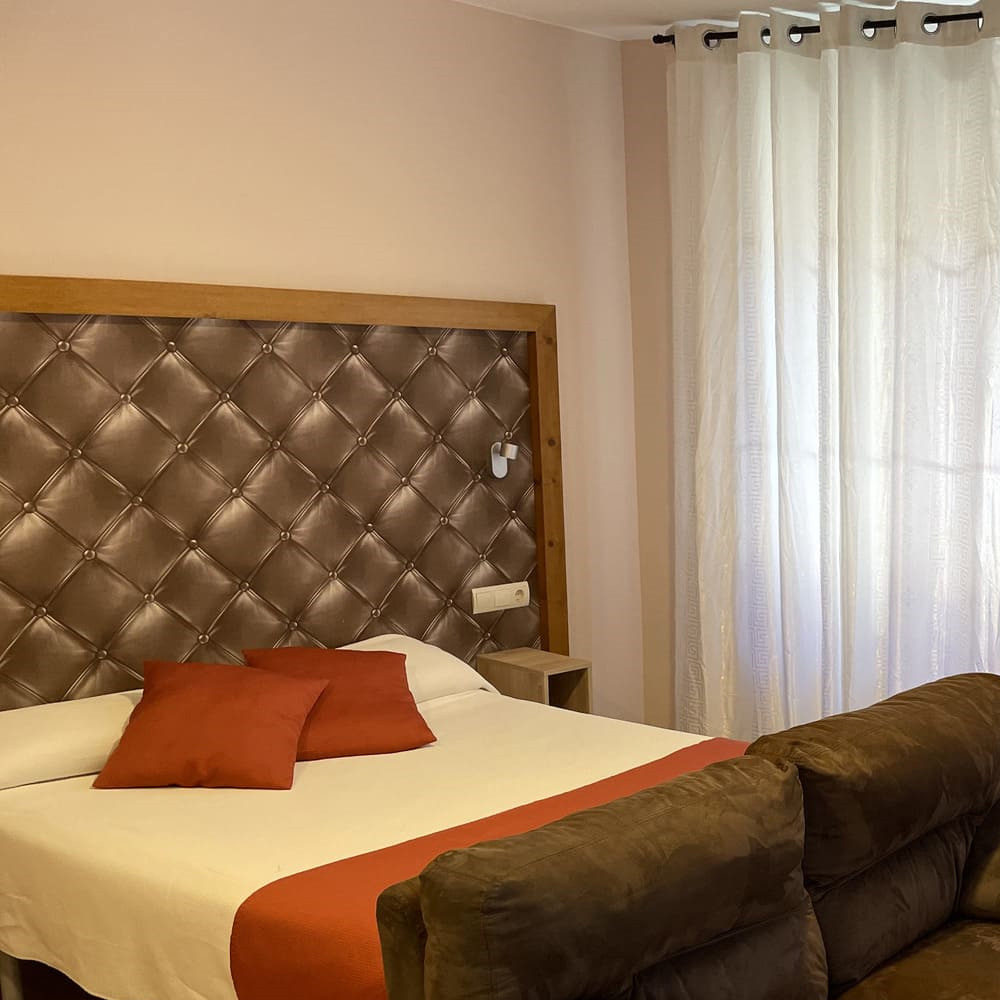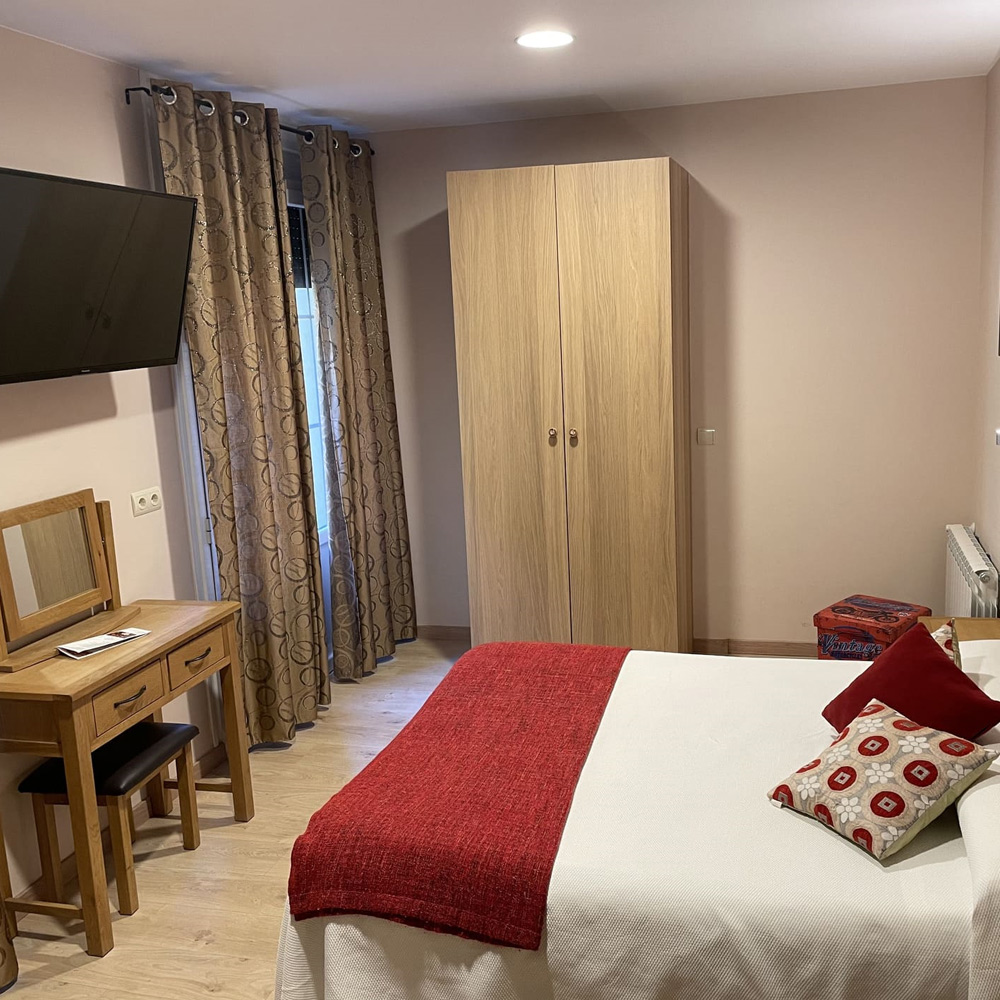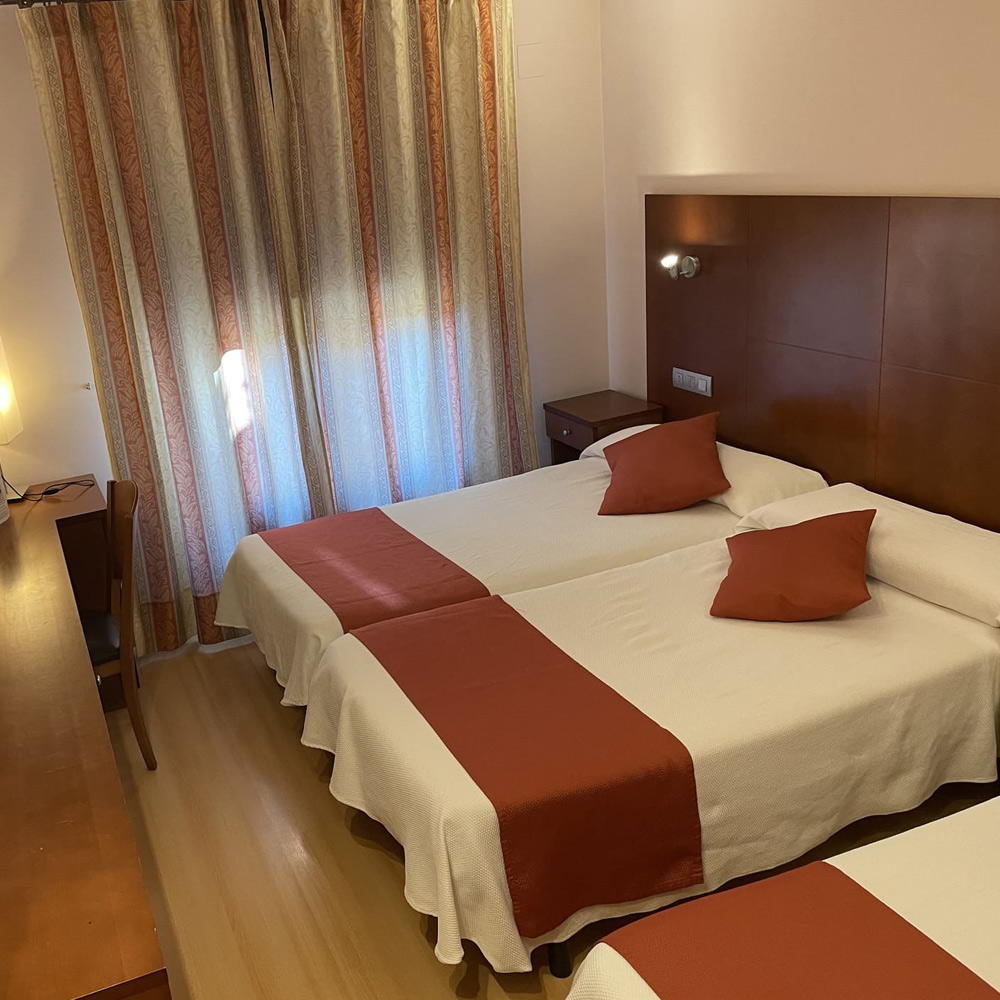 Single rooms
Double rooms
Triple rooms
Quadruple rooms
All our rooms have:
A well-equipped accommodation
Bathroom
Telephone and alarm clock
Hairdryer
Heating
Air conditioning
Wi-Fi internet connection
TV with satellite dish
Safe
The Jaqués Hotel has parking slots at your disposal; please do not hesitate to ask for them during your reservation process.
Cafeteria and restaurant in Jaca town centre (Huesca, Spain)
Restaurant
Cafetería
air-conditioned hotel
The restaurant at the Jaqués Hotel offers a great dining atmosphere in the heart of Jaca town. You will be able to enjoy either a weekday menu (€ 13-14) or a weekend menu (€ 18-20, see example), as well as toasts, sandwiches, tapas and pinchos (Spanish brochettes) in our cafeteria. A modern cuisine using products from the Jacetania region, as well as volcanic lava coal to grill.
Ask us: we will do everything possible to adapt to your needs and preferences, since we also prepare custom menus and we have special dishes and ingredients, such as gluten-free products, lactose-free milk, skimmed milk, soy milk, etc.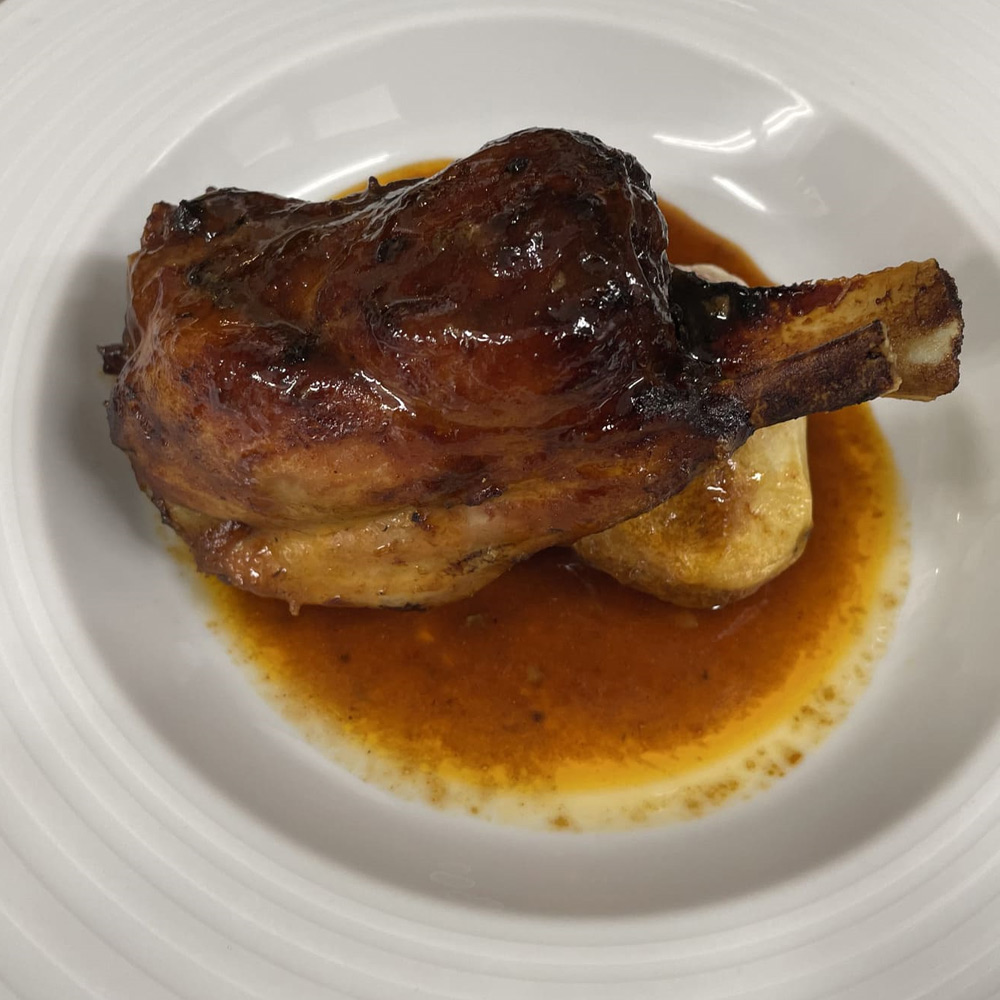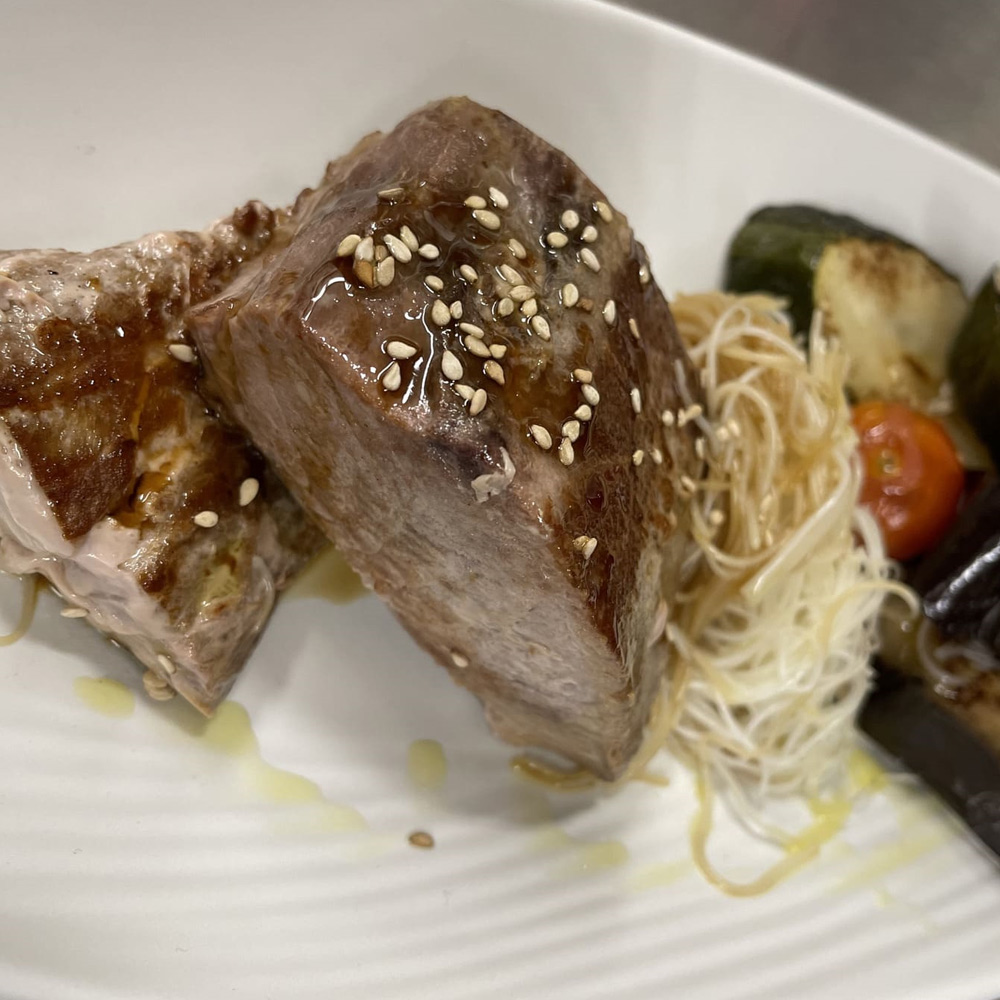 Activities to do in Jaca and surroundings (Huesca, Spain)
In our accommodation, we will provide you information about the activities to do in Jaca and other places of interest in Huesca (Spain):
  Sports:
Hiking routes
Skiing in the Huesca Pyrenees
Ice-skating
Spa
Walks
  Culture:
Museums
Hermitage of Sarsa
Church of Our Lady of Carmen
Hermitage of Victory
The Citadel of Jaca
Santa Cruz Monastery
In addition to endless activities ideal if you come to Jaca with children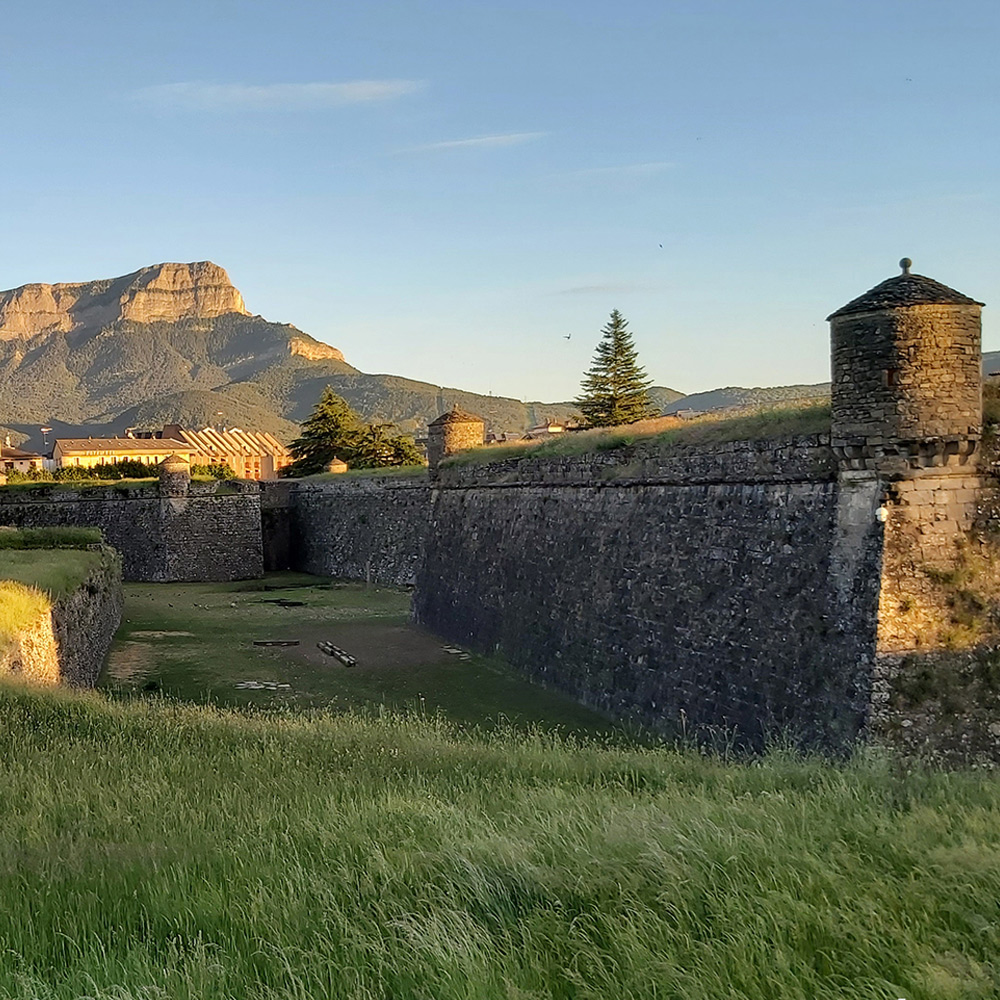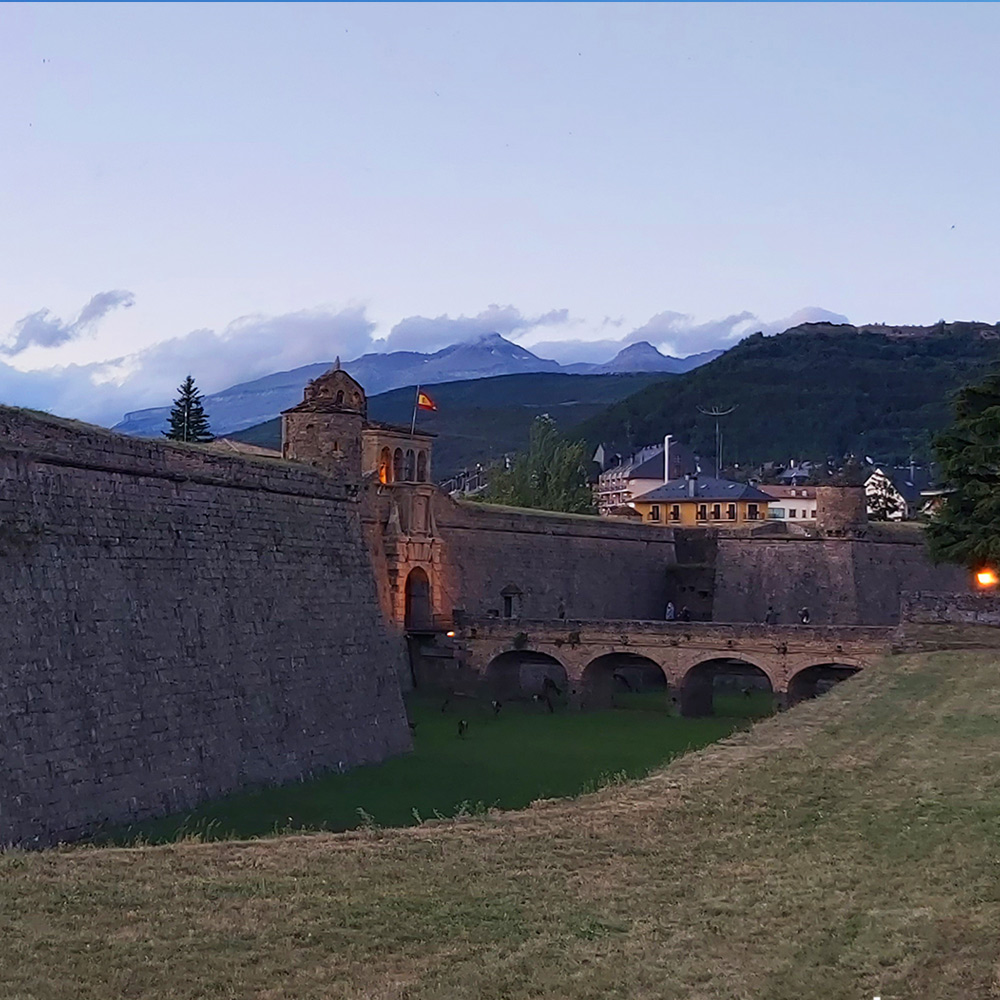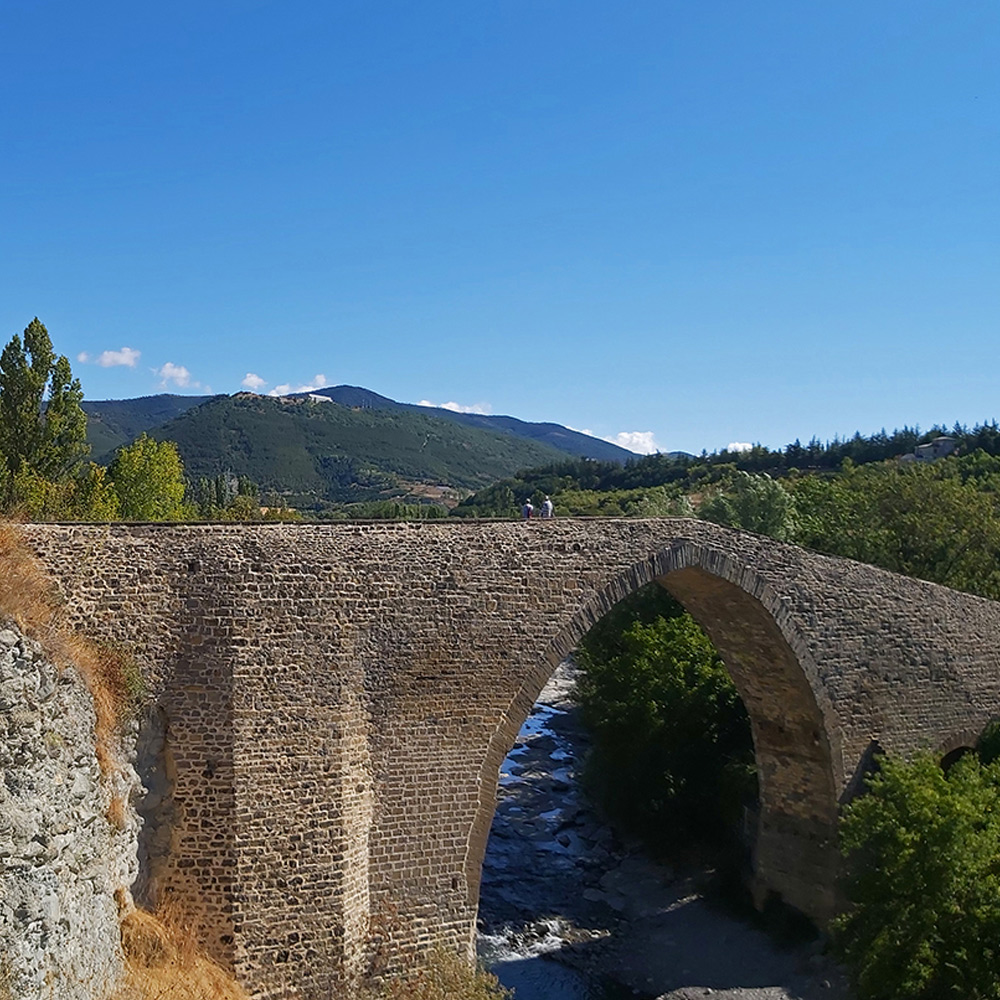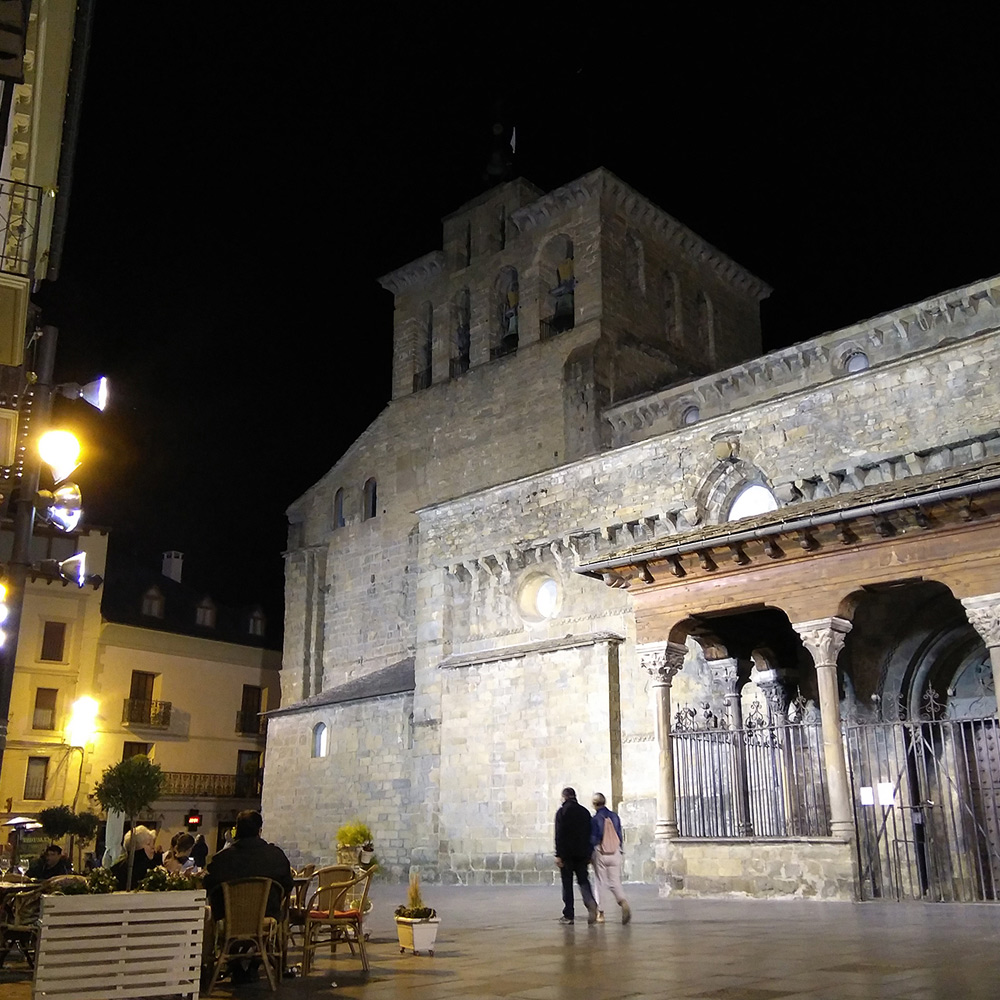 HOLA, COULD WE BE OF ASSITANCE?
C/ Unión Jaquesa, 4 · 22700 Jaca, Huesca, España